The developer of the national standard for Ganoderma lucidum spore powder
GanoHerb Group, which originated in 1989, integrates the breeding and cultivation, production, research and development and health services of Ganoderma. It is a national high-tech enterprise in the industry, a national key leading enterprise in agricultural industrialization, and a leader or participant in the development of national standards or international business standards such as Ganoderma lucidum spore powder, spore oil and extracts.
Over 30 years, GanoHerb has been engaged in wild-simulated cultivation of authentic Chinese Ganoderma at the source of the Three Rivers originating from the Wuyi Mountains, a mixed cultural and natural heritage site. It has passed the organic certification of China, the United States, Japan and the European Union for 17 consecutive years. Relying on 3 national-level scientific research innovation platforms and academician workstations, GanoHerb uses nearly 30 invention patents to continue the health-preserving mysteries of the thousand-year-old magic herb, and provides high-quality organic Ganoderma products and diversified services to more than 30 countries and regions around the world, protecting the public health.
In recent years, GanoHerb has continued to focus on scientific research innovation and cultural heritage, promoting the high-quality development of the Ganoderma health industry. In 2018, GanoHerb was selected as the only Ganoderma category enterprise in the national "Three Frees and One Whole" brand medicinal material bases. In 2019, the national key research and development plan undertaken by GanoHerb, namely the Ganoderma special project on "Research on the Modernization of Traditional Chinese Medicine", was approved by the Ministry of Science and Technology. In 2020, GanoHerb was selected into the National Brand Project of Xinhua News Agency and settled in the Xinhua Credit Platform, and was dedicated to building a "leading brand in Chinese Ganoderma industry".
The drafter and developer of the national standard for spore powder
One of the first batch of "Three Frees and One Whole" brand medicinal material bases in China
The UNIDO Demonstration Base of Edible-medicinal Mushroom Cultivation and Processing TechnologyThe undertaker of the Ganoderma special project on "Research on the Modernization of Traditional Chinese Medicine", a national key research and development plan
The drafter and developer of the national standard for spore powder
One of the first batch of "Three Frees and One Whole" brand medicinal material bases in China
The UNIDO Demonstration Base of Edible-medicinal Mushroom Cultivation and Processing TechnologyThe undertaker of the Ganoderma special project on "Research on the Modernization of Traditional Chinese Medicine", a national key research and development plan
7000

+mu

Ecological planting base of Ganoderma

25000

m2

Center for Scientific Research and Production

5000

+

Ganoderma experience stores

17

years

Organic certification of China,US, Japan and EU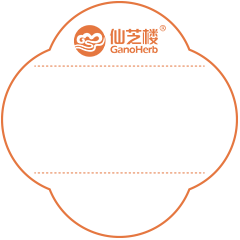 GanoHerb Group
Headquarters Address: Building 9, Phase 1, Innovation Park, Haixi Park, Fuzhou High-tech Zone, Fuzhou City, Fujian Province, China
Healthline:

400-8899-773

Hotline:

18105908051