Immunity is combat effectiveness
Categories:

Media Center

Time of issue:

2023-03-30 11:42

Views:
(Summary description)
Immunity is combat effectiveness
(Summary description)
Categories:

Media Center

Time of issue:

2023-03-30 11:42

Views:
Immunity is the main force of the body's defense, and its strength will affect the body's ability to resist various diseases. Today, when the virus is besieging us from all sides, enhancing immunity is to improve our combat effectiveness.
The strength of immunity will greatly affect the quality of life of cancer patients.
Insufficient original qi leads to all kinds of diseases. Ganoderma lucidum regulates immunity and nourishes original qi.
Many people don't know that cancer patients are often killed not by cancer itself but by the decline of immunity, which leads to various complications and accelerates the death of patients.
All diseases are born from insufficient original qi. If pathogenic qi does not overwhelm healthy qi, the body will be healthy. On the contrary, the body will be sick. The same is true for cancer.
Ganoderma lucidum is mild in nature and non-toxic. Long-term consumption of Ganoderma lucidum helps relieve the body of its weight and extend the years of life. It is the only top-grade medicine among thousands of traditional Chinese herbal medicines that can nourish the heart, liver, lungs and kidneys.
"Current cancer treatments include radiotherapy, chemotherapy and surgery. Ganoderma lucidum can enhance the effect of these conventional treatments," said Professor Zhibin Lin from Peking University Health Science Center when sharing in the live broadcast room of the third public welfare action launched by GanoHerb.
In 2021, Professor Zhibin Lin gave a theme sharing at the GanoHerb Public Welfare Action Summit Forum.
Unlike a single drug that only exerts a one-sided effect on the body, the traditional Chinese medicine Ganoderma lucidum nourishes five zang viscera in an all-around way. It has the functions of strengthening healthy qi and regulating immunity. It is a healthy choice for disease prevention and treatment.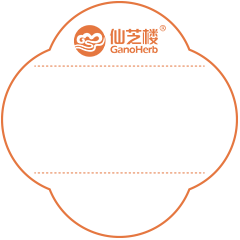 GanoHerb Group
Headquarters Address: Building 9, Phase 1, Innovation Park, Haixi Park, Fuzhou High-tech Zone, Fuzhou City, Fujian Province, China
Healthline:

400-8899-773

Hotline:

18105908051