GanoHerb founder Ye Li named Model Worker of Fujian Province
Categories:

Media Center

Time of issue:

2023-04-27 15:19

Views:
(Summary description)
GanoHerb founder Ye Li named Model Worker of Fujian Province
(Summary description)
Categories:

Media Center

Time of issue:

2023-04-27 15:19

Views:
Labor creates happiness while hard work makes great achievements. On April 25, 2023, the Fujian Provincial Conference for Celebrating the "May 1st" International Labor Day and Commending Model Workers and Advanced Workers was grandly held in the Fujian Hall. Ye Li, founder of GanoHerb Group and chairman of GanoHerb Technology (Fujian) Corporation, was awarded the title of "Model Worker of Fujian Province" by Fujian Provincial Committee of the Communist Party of China and Fujian Provincial People's Government for promoting the planting and deep processing technology of Reishi mushroom and other traditional Chinese medicinal materials in Fujian Province, promoting industrial innovation and making positive contributions to local economic development, poverty alleviation and rural revitalization.
Chairman Ye Li at the commendation conference
As an early sci-tech commissioner in Nanping, Chairman Ye Li has been based at the grassroots level for many years, focusing on technological innovation, leading enterprises to undertake or participate in 16 provincial and ministerial-level projects such as national key research and development plans, and international scientific and technological cooperation projects, leading or participating in the development of 25 national, industry and local standards, and obtaining 33 national invention patents that cover the core links from strain breeding, product development to deep processing and quality inspection of Reishi mushroom.
Under his leadership, GanoHerb has developed into a national high-tech enterprise and a national key leading enterprise in agricultural industrialization. It has two national-level R&D centers, established national-level postdoctoral research workstation and GanoHerb academician and expert workstation, won 2 ministerial and provincial-level sci-tech awards, bred 4 new varieties of Reishi mushroom, and developed dozens of Reishi mushroom products, which have been exported to more than 30 overseas countries and regions.
Chairman Ye Li communicated with technical staff
In China, the honor of model worker is the best measure of a worker's contribution to society. As a responsible private entrepreneur and sci-tech worker, Ye Li also actively helped the weak and poor and paid back society while leading the development and growth of the enterprise. In recent years, the Xianzhilou Companies and GanoHerb Technology Company founded by him have spent a total of 21 million yuan in promoting the development of the industry, helping the cause of anti-cancer, targeted poverty alleviation and rural revitalization, and other public welfare donations (for anti-epidemic), and donated 9.12 million yuan in materials during the epidemic period. In order to create a sound and stable long-term mechanism for poverty alleviation, he led the company to innovate the poverty alleviation model of "technical support + leading company + village-enterprise cooperation + private-enterprise cooperation" in Nanping, which drove more than 5,000 rural households to reach common prosperity, helped more than 1,000 poor households get rid of poverty, and helped more than 10 villages and towns to increase fiscal revenue. It is also because of his persistence and innovation in public welfare undertakings that in 2021, Chairman Ye Li was awarded the "National Advanced Individual in Poverty Alleviation".
Chairman Ye Li gave support and guidance for planting Reishi mushroom at the Reishi Mushroom base.
Ye Li said that winning the honorable title of "Model Worker of Fujian Province" this time is both encouragement and spur. Next, he will lead the team to actively participate in the provincial party committee's action of "striving for excellence through deep learning, daring to be the first, and striving for the first through practical work", inherit and promote the spirit of model workers, play a leading role in demonstration, and strive to be a struggler in the new era, further strengthen and expand the Reishi industry, and strive to contribute more GanoHerb's power to the overall promotion of rural revitalization and common prosperity.
Ye Li, Chairman of GanoHerb Group
Ye Li's Main Honors are as follows:
▲He was awarded the "Fujian Province May 1st Labor Medal" in 2019.
▲He was selected as a leading talent in technology entrepreneurship into the "National High-Level Personnel of Special Support Program" in 2019.
▲He became an expert entitled to the State Council Special Allowance in 2020.
▲ He won the title of "National Advanced Individual for Poverty Alleviation" in 2021.
▲ He was awarded the title of "Fujian Provincial Most Outstanding Sci-Tech Commissioner" in 2022.
▲ He won the title of "Model Worker of Fujian Province" in 2023.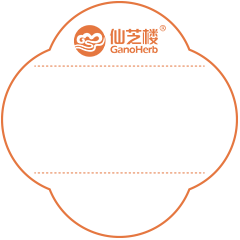 GanoHerb Group
Headquarters Address: Building 9, Phase 1, Innovation Park, Haixi Park, Fuzhou High-tech Zone, Fuzhou City, Fujian Province, China
Healthline:

400-8899-773

Hotline:

18105908051