Use Reishi mushroom scientifically to prevent cancer
Categories:

Media Center

Time of issue:

2023-05-05 09:56

Views:
(Summary description)
Use Reishi mushroom scientifically to prevent cancer
(Summary description)
Categories:

Media Center

Time of issue:

2023-05-05 09:56

Views:
In February 2022, the National Cancer Center released the latest national cancer statistics. This data shows that in 2016, there were 4.064 million new cancer cases in China, and the age-standardized incidence rate by world standard population (ASR world) was 186.46/100,000, that is, almost 8 people suffer from cancer every minute.
(Due to the general lag in data from the National Cancer Registry, the data released in this report is collected and summarized by the National Cancer Registry for the registration data of 2016.)
These data are worrying but medical experts believe there is no need to panic. As early as 2006, the World Health Organization (WHO) classified cancer as a controllable chronic disease, which means "cancer ≠ death".
Can cancer be prevented?
Cancer is the result of a prolonged interaction of genetic and environmental factors. But modern unhealthy lifestyles have exacerbated the incidence of cancers.
So, is cancer preventable?
In 1980, the World Health Organization proposed that 1/3 of tumors were preventable. In 2006, the World Health Organization adjusted this figure to 40% at the IARC meeting held in Lyon, France.
Longde Wang, academician of the Chinese Academy of Engineering and president of the Chinese Preventive Medicine Association, also said, "WHO summarizes scientific research results and believes that 40% of tumors in the world are preventable. Research by the Chinese Academy of Medical Sciences shows that 60% of tumors in China are preventable."
In 2023, CA: A Cancer Journal for Clinicians published the "Cancer Report 2023" online, mentioning that from the peak in 1991 to the recent 2020, the combined cancer mortality rate for men and women has dropped by 33%!
It can be seen that cancer can be prevented, and prevention far outweighs treatment.
Early diagnosis and early treatment are important strategic measures for cancer prevention and treatment.
Cancer prevention is divided into three levels: nip in the bud; preclinical prevention, namely "three early", early detection, early diagnosis and early treatment; prevent the deterioration of the condition through treatment, improve the quality of life of patients, and reduce mortality.
In the expert live broadcast room of the 3rd "Co-construction and Sharing for the Health of All" public welfare activity, Professor Ping Zhao, also the former president of the Cancer Hospital of the Chinese Academy of Medical Sciences, the former chairman of the Cancer Foundation of China and the chairman of the cancer prevention and treatment committee of the Chinese Association of Geriatric Research, mentioned that identifying the cause of the disease and cutting off the carcinogenic pathway can keep the incidence under control.
When asked how to prevent cancer, Professor Ping Zhao replied, "According to AJCC Cancer Staging, the 5-year survival rate of patients with stage 1 cancer after timely treatment can reach 90% while the 5-year survival rate of patients with stage 4 cancer is less than 10%."
Use Ganoderma lucidum to prevent cancer scientifically.
Precancerous lesions involve a process. If the patient has already been diagnosed with cancer, such as a diagnosis result cannot be reversed. However, in the process of early tumor treatment, patients can place their hope in traditional Chinese medicine (TCM).
In the long-term practice of disease prevention and treatment, TCM has long put forward the two scientific concepts of "preventing treatment" and "preventing disease from exacerbating". It can be said that TCM is playing an increasingly important role in comprehensive treatment.
Ganoderma lucidum is the only top-grade medicinal material that can enter the five meridians among thousands of Chinese herbal medicines. It can enter the five zang viscera, help detoxify the body and strengthen healthy qi, thus achieving the purpose of curing diseases.
Many clinical studies today have proved that Ganoderma lucidum plays an important role in boosting the immune system and inhibiting tumor angiogenesis.
So how does Ganoderma lucidum play a role in preventing and treating tumors?
Tumor immune escape means that tumor cells can continue to divide and grow by evading the monitoring, recognition and attack of the immune system in various ways.
Ganoderma lucidum inhibits the immune escape of tumor cells by promoting the production of tumor cell MHC-I molecules and co-stimulatory factors, inhibiting the secretion of immunosuppressive factors by tumor cells, and enhancing the immune function of the body.
— Excerpt from p42-43 of Pharmacology and Clinical Practice of Ganoderma lucidum written by Zhibin Lin and Baoxue Yang
Why can Ganoderma lucidum assist in anti-tumor treatment?
Professor Jianhua Xu from the School of Pharmacy of Fujian Medical University mentioned in the 4th "Co-construction and Sharing for the Health of All" public welfare activity that he and his research team conducted basic pharmacological research on Reishi-assisted tumor treatment.
The research team conducted an in vivo anti-tumor experiment on the triterpenoids of Ganoderma lucidum by feeding the triterpenoids (GLZ) and crude polysaccharides (GLD) of Ganoderma lucidum to mice with liver cancer H22. They found that the synergistic anti-tumor effect of 40mg/kg of GLZ and 125mg/kg of GLD was the best, and Ganoderma lucidum triterpenoids and Ganoderma lucidum crude polysaccharide had synergistic anti-tumor effects.
The picture is from the ppt of Professor Jianhua Xu, School of Pharmacy, Fujian Medical University.
In addition, based on the discovery that Ganoderma lucidum triterpenoids have good anti-tumor effects, Xu's team found that Ganoderma lucidum neutral triterpenoids has a strong effect of reversing tumor MDR through the experiment of "reversal of ABCB1-mediated multidrug resistance by Ganoderma lucidum triterpene B8 components in vitro".
A large number of research data show that Ganoderma lucidum can not only assist anti-tumor therapy but also reverse the multidrug resistance of tumor cells.
In our daily life, we should keep in mind to stay away from potential causes, conduct regular and effective screening, and use the traditional Chinese medicine Ganoderma lucidum to prevent cancer scientifically.
Reference materials:
1. China Science Daily (4th edition comprehensive, 2021-02-23)
2. CA: A Cancer Journal for Clinicians 2023
3. Pharmacology and Clinical Application of Ganoderma lucidum written by Zhibin Lin and Baoxue Yang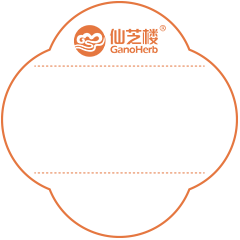 GanoHerb Group
Headquarters Address: Building 9, Phase 1, Innovation Park, Haixi Park, Fuzhou High-tech Zone, Fuzhou City, Fujian Province, China
Healthline:

400-8899-773

Hotline:

18105908051