GanoHerb organic Reishi appears in the 133rd Canton Fair
Categories:

Media Center

Time of issue:

2023-05-10 11:41

Views:
(Summary description)
GanoHerb organic Reishi appears in the 133rd Canton Fair
(Summary description)
Categories:

Media Center

Time of issue:

2023-05-10 11:41

Views:
The third phase of the 133rd Canton Fair kicked off in Guangzhou on May 1. More than 10,000 exhibitors from industries such as textiles and garments, office stationery, bags, food, medicine, and healthcare brought their "hit products". It coincides with May Day when there is a constant flow of exhibitors and merchants on site, and the major theme exhibition areas are crowded with people.

Source@Yangchengpai
As a national key leading enterprise focusing on the Reishi industry, GanoHerb brought a variety of high-quality Reishi products to the fair this time, aiming to further expand overseas markets, enhance the corporate brand image through the Canton Fair platform and display the magical charm of Chinese Reishi at the Canton Fair.
GanoHerb Booth No.: 8.1 E32.33
The mellow Reishi coffee, elegant Reishi bonsai, and various Reishi products have attracted many merchants. Healthy products such as Reishi spore oil softgels, Reishi CoQ10 capsules, Reishi lycopene capsules, Reishi curcumin capsules and Mushroom Complex capsules are more popular among merchants. There is an endless stream of merchants on site for consultation and tasting.
New arrivals.
Exhibition Site
At the exhibition site, the booth of GanoHerb was very popular, and there was an endless stream of inquiries from merchants.
At the Canton Fair, we also saw that traditional manufacturing industries are also undergoing transformation and upgrading. From brand image to packaging design, from product quality to service quality, they are constantly innovating and developing. And this is what GanoHerb has been doing since its establishment. Since its establishment, GanoHerb has always been advocating innovative development and ingenious quality. Since 2006, it has been planting Reishi in accordance with the GLOBALG.A.P. standard, and has passed the organic certifications of China, the United States, Japan, and the European Union for 18 consecutive years. In 2018, GanoHerb Reishi base was also selected as one of the first batch of national brand bases with "Three Nons and One Whole" medicinal materials, that is, "sulfur-free processing of medicinal materials, no aflatoxin pollution, no pollution and whole process traceability. Today, GanoHerb Reishi products have been exported to more than 30 countries and regions worldwide, and are deeply concerned and highly recognized by global users.
The Canton Fair is not only a window for Chinese products to go abroad but also an incubator for Chinese enterprises to move from "Made in China" to "Chinese Brand". The Canton Fair platform not only injects more vitality into the overseas market of GanoHerb but also accelerates the process of "Sharing Chinese Reishi worldwide".
Ye Li, chairman of GanoHerb Group, and Xiaoyu Li, deputy general manager of GanoHerb Group, took a group photo with Hui Zhou, chairman of the China Chamber of Commerce for Import and Export of Medicines and Health Products (CCCMHPIE), Guozhang Ji, Chairman of the Indonesian Association of Traditional Chinese Medicine, and Yang Luo, director of the Membership Department of the CCCMHPIE.
Next, GanoHerb will go to Qingdao, China to participate in the 86th PHARMCHINA on May 9. So stay tuned!
Booth No.: S4F28
Time: May 9th - May 11th
Venue: Qingdao World Expo City International Exhibition Center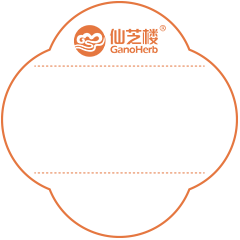 GanoHerb Group
Headquarters Address: Building 9, Phase 1, Innovation Park, Haixi Park, Fuzhou High-tech Zone, Fuzhou City, Fujian Province, China
Healthline:

400-8899-773

Hotline:

18105908051