The medicinal use of Reishi dates back to 6800 years ago
Categories:

Media Center

Time of issue:

2023-05-22 11:21

Views:
(Summary description)
The medicinal use of Reishi dates back to 6800 years ago
(Summary description)
Categories:

Media Center

Time of issue:

2023-05-22 11:21

Views:
Rice farming was firmly established as Neolithic farming communities developed. At the same time, the abundance of wild animals and plants has become an important part of the human diet.
The discovery of prehistoric samples of Reishi mushroom pushes the time when humans used Reishi to about 6,800 years ago, which provides physical evidence for the origin of traditional Chinese medicines.

Chinese civilization begins with the Three Emperors and Five Sovereigns (in ancient China). Traditional Chinese medicine started with a story that Shen Nong tasted a hundred herbs. Shen Nong was an ancient Chinese medical practitioner. To understand the efficacy and toxicity of the herbs, he tasted hundreds of herbs himself and recorded all the details, which left us with a lot of precious information. The earliest written records about Reishi can be traced back to "Shan Hai Jing". In the Chinese medical book Shen Nong's Materia Medica, Reishi is divided into six types, and the medicinal properties of these six types of Reishi are described in detail. In the early days, Reishi was known as the "magic herb" because of its effects of "relieving the body of its weight and extending the years of life" if consumed for a long term, and it was regarded as a precious medicinal material for strengthening healthy qi.
In addition to its medicinal and health values, Reishi mushroom has a unique status in Chinese culture. As the prototype of "auspicious clouds", one of the four auspicious signs, Reishi mushroom is also a totem of longevity and auspiciousness.
Mount Wuyi is endowed with unique natural resources. It has 210.70 square kilometers of primary forest vegetation that has not been damaged by human beings. It preserves the most complete, typical and largest mid-subtropical primary forest ecosystem in the same latitude zone in the world. It is known as the "paradise of birds", the "kingdom of snakes", the "world of insects", and the "origin of world biological type specimens".
Source: Wuyishan Public Account
The unique natural environment of Mount Wuyi creates perfect conditions for planting Chinese herbal medicines.
Pucheng is located in the hinterland of Mount Wuyi, a world heritage site, which is especially suitable for the growth of Reishi mushroom.
At the turn of the 1980s and 1990s, Pucheng attracted Japanese experts on Reishi mushroom for its advantaged ecological environment and long-standing Reishi culture, and successfully introduced the imitative wild cultivation technology of Reishi mushroom from Japan. Ye Li, the founder of GanoHerb, tried the imitative wild cut-log cultivation of Reishi mushroom under the organic standards in Pucheng. And, GanoHerb's organic Reishi farm was awarded the demonstration base of edible-medicinal mushroom cultivation and processing technology by the United Nations Industrial Development Organization.
GanoHerb always attaches great importance to the construction of base of Reishi mushroom, a traditional Chinese medicinal material.
GanoHerb Reishi Farm was selected into the 1st batch of medicinal material brand bases in China featuring sulfur-free processing, free of aflatoxin contamination, pollution-free planting and whole process traceability on November 4, 2018.
GanoHerb undertook the project of Demonstration study on precision poverty alleviation through standardized cultivation of high-quality authentic traditional Chinese medicinal materials produced in Fujian including Ganoderma lucidum and Pseudostellaria heterophylla belonging to the key special project on "Research on the Modernization of Traditional Chinese Medicine" under the national key R&D program.
For more than 30 years, GanoHerb has adhered to the organic planting of Reishi mushroom and has controlled Reishi quality from the source so that each Reishi mushroom can be traced and meets high standards.
The annual Reishi viewing trip will kick off again. This summer, we are waiting for you to view Reishi together in Mount Wuyi.
Sources: Chinese Journal of Traditional Chinese Medicine, Baidu Entries on Wuyishan, Baidu Encyclopedia on Ganoderma lucidum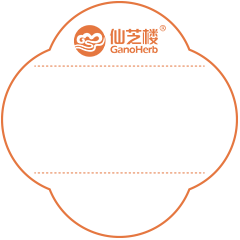 GanoHerb Group
Headquarters Address: Building 9, Phase 1, Innovation Park, Haixi Park, Fuzhou High-tech Zone, Fuzhou City, Fujian Province, China
Healthline:

400-8899-773

Hotline:

18105908051