Why is Wuyi Reishi mushroom excellent in quality?
Categories:

Media Center

Time of issue:

2023-05-25 16:24

Views:
(Summary description)
Why is Wuyi Reishi mushroom excellent in quality?
(Summary description)
Categories:

Media Center

Time of issue:

2023-05-25 16:24

Views:
Whether Reishi mushroom is good or not is closely related to whether its origin is authentic. Not all Reishi mushrooms can be called authentic. However, Reishi mushroom located at the source of three rivers in the Wuyi Mountains can be said to be authentic. Today, let's listen to the story between Reishi mushroom and Mount Wuyi.
Mount Wuyi is the authentic production area of Reishi mushroom. "There are immortals and spirits lodging on Mount Wuyi. Beneath the mountain a cold stream flows curvy and clear." Zhu Xi, the preeminent Neo-Confucian (daoxue) master of the Southern Song (1126–1271), once described Mount Wuyi in this way. Peng Zu, who lived in the period of Emperor Yao of ancient times, has been regarded as the originator of Chinese health preservation in that he lived to 800 years (60 days was a year in ancient China, so 800 years in ancient China is converted into the present 128 years) by eating Wuyi Reishi regularly and drinking the mountain spring water. The secret of promoting longevity by eating Reishi has been inherited by Mount Wuyi people from Peng Zu till now, which has earned Mount Wuyi the reputation of longevity town.
As a world heritage site, Mount Wuyi has a forest coverage rate of 96.72%, and it is also the place of origin of imitative wild cut-log cultivation of Reishi in China. The mountainous area in northern Fujian centered on Pucheng is very suitable for the growth of Reishi because of its perfect ecosystem characterized by perennial clouds and mist and abundant rainfall.
The work "Beautiful Views of Kuang Lake" photographed by Liu Dexiang depicting the scenery of Kuang Mountain in Pucheng
Many people think that Reishi living in the wild is more natural and has higher nutritional value. In fact, wild Reishi cannot grow smoothly because it is easily eaten by insects and polluted, let alone its nutritional value.
GanoHerb workers have created an imitative wild growth environment for Reishi in sheds deep in the mountains in accordance with organic standards.
Drinkable mountain spring water
(conforming to standard GB 5749)
Only one Reishi mushroom is left on each section of the Duanwood, ensuring that all the nutrients of this section of Duanwood are only supplied to this Reishi mushroom.
In 2018, GanoHerb Reishi base was selected into the first batch of medicinal material bases in China featuring sulfur-free processing, no aflatoxin contamination, pollution-free planting & whole process traceability.
In August and September, when Reishi mushroom begins to mature, GanoHerb workers will collect the Reishi spore powder.
It is worth mentioning that GanoHerb workers only harvest the spores sprayed out in the first 50 days, because the spores at this time is fresh and plump, with richer active ingredients and more medicinal value.
The 2023 Reishi tracing journey is about to begin.
Time flies. The summer of 2023 is approaching. GanoHerb is looking forward to a new wave of friends coming to watch Reishi at the source of Three Rivers in Wuyi Mountains!
The picturesque scenery of Pucheng and the tempting Reishi banquet are waiting for you to enjoy in Mount Wuyi.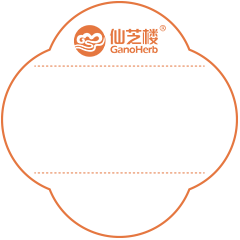 GanoHerb Group
Headquarters Address: Building 9, Phase 1, Innovation Park, Haixi Park, Fuzhou High-tech Zone, Fuzhou City, Fujian Province, China
Healthline:

400-8899-773

Hotline:

18105908051