Explore GanoHerb Biotech Center
Categories:

Media Center

Time of issue:

2023-06-20 14:14

Views:
(Summary description)
Explore GanoHerb Biotech Center
(Summary description)
Categories:

Media Center

Time of issue:

2023-06-20 14:14

Views:
Today, the ability to set standards has become an important indicator of a company's strength. Focusing on productivity and high investment in technology research and development can promote the development of enterprises to high quality.
GanoHerb Biotech Center, which has been put into use since 2021, covers an area of more than 25,000 square meters.
25 national, industry and group standards on Reishi mushroom have been released from here.
What strengths are hidden in this "technical brain" of GanoHerb? Come and explore with us.
Three-stage air purification and filtration ensures that the place is "spotless".
It is not a casual thing to enter the clean workshop of GanoHerb Biotech Center. First of all, according to uniform standards, you need to change clean clothes, wear a cap, wear a mask, change clean shoes, and clean and disinfect your hands before you can officially enter the "technical brain" of GanoHerb.
Entering the clean workshop, you will find that the air inside is "refreshing"! The workshop adopts Good manufacturing practice (GMP), three-stage filtration, class 100,000 air purification, so clean that it is "spotless"!
Clean workshop
The external air must pass through the primary, medium and high efficiency filters to ensure that the air entering our workshop is clean and fresh.
Among them, the high-efficiency filter can filter particles of 0.22 microns, with a filtration efficiency of 99.95%!
Seven sets of purification air-conditioning systems operate continuously to ensure that the static pressure difference between the clean workshop and the outside is above 10Pa. The interior of the clean workshop maintains a constant temperature and humidity production environment. The production environment of each batch of products is based on the same high standard.
Up to now, GanoHerb has owned more than 30 invention patents, covering the core links of Reishi planting, production, deep processing and testing.
When visiting the "Technical Brain" of GanoHerb, you will see how GanoHerb's well-known product — Ganoderma lucidum spore oil is produced.
GanoHerb uses the patented technology of supercritical CO2 fractional extraction to separate the oil and impurities on the production line so that the spore oil has higher purity and more stable active ingredients.
In addition to being at the forefront of innovation in patents, GanoHerb has more say in standard setting. It has led and participated in the formulation of 25 national, industry and local standards such as "Standards on Harvesting and Processing Techniques of Ganoderma Lucidum Spore Powder", "Business Standard for Plant Extract - Ganoderma Lucidum Extract (Water Extract/Ethanol Extract)" and "International Business Standard for Plant Extract - Ganoderma Lucidum Spore Oil", playing a positive role in regulating the entire Reishi-oriented health industry.
In June 2022, GanoHerb Testing Technology Center was successfully accredited by the CNAS (registration number: CNAS L16475), which means that the testing capabilities of GanoHerb laboratory are in sync with international high standards.
The detection scope of GanoHerb Testing Technology Center covers 9 categories involving 279 parameters, including 208 pesticide residue detection in plant-derived foods, determination of phthalates in food, determination of multi-elements in food, determination of Reishi polysaccharides, triterpenoids and sterols, determination of polysaccharides and cell wall breaking rate in cell-wall broken Ganoderma lucidum spore powder, determination of adenosine and total flavonoids in health food, and detection of polysaccharides and mannose in Dendrobium officinale.
Every batch of GanoHerb products must be tested by the testing technology center. The international standard laboratory has high management and strong detection ability. Reishi health products that have successfully passed the test of the center meet international high standards.
What kind of manufacturers have the ability to implement national standards? The biggest premise is that "the cultivation base and processing plant are all owned by the manufacturer." For those manufacturers who buy from wherever raw materials are cheap, and even hire OEMs to break the sporoderm, since they have to rely on others for everything, how can they provide consumers with substantial safety guarantees? — Excerpted from P57 of Healing with Ganoderma written by Wu Tingyao.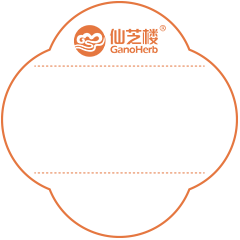 GanoHerb Group
Headquarters Address: Building 9, Phase 1, Innovation Park, Haixi Park, Fuzhou High-tech Zone, Fuzhou City, Fujian Province, China
Healthline:

400-8899-773

Hotline:

18105908051