Fujian Tourism Bureau brings GanoHerb's Reishi to Shanghai
Categories:

Media Center

Time of issue:

2023-07-25 09:04

Views:
(Summary description)
Fujian Tourism Bureau brings GanoHerb's Reishi to Shanghai
(Summary description)
Categories:

Media Center

Time of issue:

2023-07-25 09:04

Views:
On the evening of July 19th, a variety of distinctive organic Reishi products from GanoHerb made their debut at the "Refreshing Fujian" promotion conference in Shanghai. These products include Reishi coffee that combines Chinese and Western flavors, Reishi spore oil that embodies technological strength, and affordable cell-wall broken Reishi spore powder.
It is reported that the promotion conference was hosted by the Fujian Provincial Department of Culture and Tourism, with the theme of "From Fujian to Shanghai, heading for mountains and seas". The aim is to further promote the exchange and cooperation between Fujian and Shanghai in culture and tourism, promote win-win cooperation between cultural and tourism enterprises in both places, and release new vitality in cultural tourism.
That night, the night view of the Huangpu River in Shanghai was brightly lit, and the "Refreshing Fujian" brand and "Fu" cultural logo were prominently displayed on the light screens of Shanghai's high-rise buildings, attracting guests and tourists to stop and take photos. At the same time, at the promotion conference site, the GanoHerb organic Reishi tasting area, with its large and beautiful Reishi mushrooms and distinctive modern Reishi products, also attracted inquiries and tastings from guests.
Guests on site experience GanoHerb's star product, Reishi spore oil.
Zhang Qiaoxia, general manager of GanoHerb Technology (Fujian) Corporation, stated that Shanghai is the forefront window of reform and opening up, an international metropolis where Chinese and Western civilizations meet. Organic Reishi is one of the representatives of Fu Culture and a distinctive name card for Fujian to communicate with the world. As a representative of Fujian Reishi, GanoHerb aims to showcase the unique culture of Fujian Reishi during its trip. The company also hopes to leverage this opportunity to continuously strengthen its entire industrial chain advantages and better explore the global market. Ultimately, GanoHerb's goal is to enable more people to experience the unique charm of Fujian's blessed mountains, waters, and Reishi.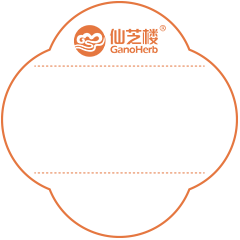 GanoHerb Group
Headquarters Address: Building 9, Phase 1, Innovation Park, Haixi Park, Fuzhou High-tech Zone, Fuzhou City, Fujian Province, China
Healthline:

400-8899-773

Hotline:

18105908051