Can Reishi aid weight loss in overweight individuals?
Categories:

Media Center

Time of issue:

2023-08-01 10:17

Views:
(Summary description)
Can Reishi aid weight loss in overweight individuals?
(Summary description)
Categories:

Media Center

Time of issue:

2023-08-01 10:17

Views:
The first human study report discussing whether Ganoderma lucidum can aid weight loss has been released.
Since the publication of a research paper in 2015 stating that Ganoderma lucidum can slow down weight gain in high-fat diet mice by regulating their gut bacteria, many animal experiments have subsequently verified that triterpenoids (ethanol extract) or polysaccharides (hot water extract) in Ganoderma lucidum can reduce fat accumulation to varying degrees. Although the mice still gained weight, it was at a slower rate. Additionally, Ganoderma lucidum can alleviate related symptoms such as insulin resistance and metabolic abnormalities.
In contrast, there seem to be few or no animal experiments on whether Ganoderma lucidum can help reduce existing weight, let alone regulate blood sugar, blood lipids, and blood pressure, not to mention the possible effects on the human body.
Fortunately, a clinical research report published in the Mediterranean Journal of Nutrition and Metabolism in June 2022 finally provided a reasonable basis for expectation for many people who are overweight but have not yet developed high blood sugar, high blood lipids, or high blood pressure.
The middle-aged participants were overweight but did not have the three highs (high blood sugar, high blood lipids, and high blood pressure).
This report was published by scholars from the School of Pharmacy at the Tehran Medical Sciences Branch of Islamic Azad University and the university's Nutrition and Food Science Research Center. Although the clinical trial in the report was only reviewed by the university's research ethics committee (IR.QUMS.REC.1399.1515) and was not registered with an international clinical trial registration center, it is still noteworthy because it is the first public discussion of human research on Ganoderma lucidum for weight loss. Moreover, the study was conducted in a relatively rigorous manner, using a randomized, double-blind, placebo-controlled design.
The participants in the trial were outpatients from Salahuddin Hospital in Baneh Province, Iran, both male and female, with an average age of around 40 years old. Their BMI (Body Mass Index), calculated as weight divided by height squared, was between 25 and 29.9 (kg/m2), which is considered "overweight" or "mildly obese".
3 capsules of Ganoderma lucidum (totaling 750 mg) per day for a duration of 6 weeks
To eliminate interference from other factors, all participants who were ultimately included in the study analysis did not have diabetes, hypertension, hyperlipidemia, or any diseases that could cause weight loss. They were also not pregnant, breastfeeding, or infected with COVID-19, and were not taking any medications that could interact with Ganoderma lucidum (such as anticoagulants like Aspirin or Warfarin) or medications related to weight loss or blocking fat absorption.
In addition, the participants were asked to maintain their original dietary and exercise habits, including continuing to take any supplements or medications such as calcium, D3, multivitamins, and sedatives that they were already taking. The only change was the daily consumption of 3 capsules provided by the research institution for a duration of 6 consecutive weeks (42 days). For the Ganoderma lucidum group, each capsule contained 30 mg of Ganoderma lucidum water extract and 220 mg of whole Ganoderma lucidum powder (a Ganoderma lucidum preparation approved by the Iranian Food and Drug Administration), while for the placebo group, each capsule contained 250 mg of flour.
There has been an improvement in both weight and blood lipid levels.
The results showed that when examining the differences before and after the trial in the Ganoderma lucidum group (26 females and 10 males), there was a statistically significant reduction in weight, BMI, and hip circumference. In contrast, the placebo group (25 females and 8 males) did not show significant differences in these three indicators before and after the trial. Instead, there was an increase in waist and arm circumference compared to the start of the trial.
When comparing the changes in various indicators before and after the trial between the two groups, there were statistically significant differences in the changes in BMI, hip circumference, arm circumference, and serum total cholesterol levels.
The significant differences observed in these four indicators can be attributed to both the reduction (improvement) in the Ganoderma lucidum group and the increase (worsening) in the placebo group. This means that when evaluating the benefits of consuming Ganoderma lucidum, it is important to consider not only the positive effects of Ganoderma lucidum but also the potential negative effects of not consuming Ganoderma lucidum.
Ganoderma lucidum may be more effective in preventing the worsening of weight and health issues than in directly scraping fat.
According to the researchers, since there was no statistically significant difference in the magnitude of weight change between the Ganoderma lucidum and placebo groups, it cannot be concluded that Ganoderma lucidum has a "weight loss" or "slimming" function, despite the slight decrease in weight observed in the Reishi group.
However, this one and a half month of Ganoderma lucidum consumption has indeed brought some benefits to the weight, body shape, and blood lipid metabolism of overweight individuals. Especially when multiple indicators in the placebo group became worse at the end of the trial, the stable and improving performance of the Ganoderma lucidum group highlighted that the ability of Ganoderma lucidum to "prevent the worsening of weight and health issues" may be greater than its "fat-scraping" effect.
The report also stated that both groups had good tolerance to the capsules provided by the researchers during the trial, and no adverse side effects were observed during or one month after the trial. The ability of Ganoderma lucidum to regulate physiological functions safely was once again confirmed, which is what makes Ganoderma lucidum more valuable than any weight loss medication.
References: Shilan Babamiri, et al. The Efficacy of italic Ganoderma lucidum in Overweight Individuals: A Randomized Placebo-controlled trial. Med J Nutrition Metab. 2022;15(2): 263-271. DOI: 10.3233/MNM-211533
END
★ This article is published under the exclusive authorization of the author, and its ownership belongs to GanoHerb.
★ The above work cannot be reproduced, excerpted or used in other ways without the authorization of GanoHerb.
★ If the work is authorized for use, it should be used within the scope of authorization and indicate the source: GanoHerb.
★ For any violation of the above statement, GanoHerb will pursue the related legal responsibilities.
★ The original text of this article was written in Chinese by Wu Tingyao and translated into English by Alfred Liu. If there is any discrepancy between the translation (English) and the original (Chinese), the original Chinese shall prevail. If readers have any questions, please contact the original author, Ms. Wu Tingyao.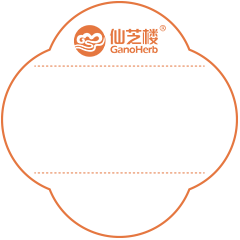 GanoHerb Group
Headquarters Address: Building 9, Phase 1, Innovation Park, Haixi Park, Fuzhou High-tech Zone, Fuzhou City, Fujian Province, China
Healthline:

400-8899-773

Hotline:

18105908051