Ancient health preservation: the new craze among youth
Categories:

Media Center

Time of issue:

2023-08-02 10:17

Views:
(Summary description)
Ancient health preservation: the new craze among youth
(Summary description)
Categories:

Media Center

Time of issue:

2023-08-02 10:17

Views:
Today, an increasing number of young people are becoming fascinated by ancient health preservation practices such as Ba Duan Jin (or Eight Section Brocade) and San Fu Tie. They are attracted to the nourishing culture that has evolved over thousands of years and follow the health preservation philosophy of nourishing yang in spring and summer, and yin in autumn and winter. Additionally, they study various tonics, including Ganoderma and ginseng.
Among them, Ba Duan Jin and Ganoderma tea brewing have become popular health preservation methods during the hot summer days. Both have over one billion views on TikTok while the "follow-along" version of Ba Duan Jin videos has received tens of thousands of likes on Xiaohongshu.
Image source: Screenshots from Xiaohongshu and TikTok
These health preservation methods, which were once thought to be favored only by middle-aged and elderly people, are now widely popular among young people.
Why is Ba Duan Jin so attractive to young people?
Ba Duan Jin, which originated in the Northern Song Dynasty, has a history of over 800 years.
Ba Duan Jin consists of eight guiding movements, each designed to target the health of specific organs or to address particular disease treatment needs. It serves to regulate the function of internal organs and to unblock the flow of energy and blood through the body's meridians.
The ancients likened this set of movements to a "brocade", meaning colorful, exquisite, and luxurious.
Image source: TikTok@Guoqiang Tai Chi Institute
"Relaxed, calm, and natural" is the basic principle of Ba Duan Jin, which requires relaxation in both the mental and physical aspects. This is also what makes it attractive.
After practicing Ba Duan Jin, you won't achieve the profuse sweating effect of aerobic exercise, but you will feel comfortable from the inside out and a sense of openness throughout your body. After persisting for a period of time, you will become more adept at observing the various signals released by your body, paying closer attention to yourself and the present moment. This can help to reduce anxiety and stress.
The "Shared Doctor" live broadcast room has also recommended Ba Duan Jin on multiple occasions. During the epidemic, Dr. Chen Shujiao, Director of the TCM Health Management Center at the Third People's Hospital affiliated with Fujian University of Traditional Chinese Medicine, recommended Ba Duan Jin and Wu Qin Xi as soothing exercises to overcome fatigue, align spirit with nature, boost energy levels, and regulate immune balance.
The combination of practicing Ba Duan Jin and consuming Ganoderma can enhance the health preservation benefits of both.
Like Ba Duan Jin, Ganoderma, a herb with a history of thousands of years, is gradually being integrated into modern life.
Today, the number of online searches for topics such as "how to brew Ganoderma tea", "how to consume Ganoderma", and "what are the effects of Ganoderma" continues to increase.
Image source: Xiaohongshu@Queenzy and TikTok@Caienmami
For modern people who frequently suffer from lumbar muscle strain, cervical spondylosis, fatigue, lack of energy, and various health problems, what benefits can Ganoderma bring?
Professor Lin Zhibin from the Peking University Health Science Center mentioned in his book "Lingzhi: From Mystery to Science" that, essentially, sub-health is a disorder of the body's homeostatic regulation, caused by a reduced ability to adapt to changes in the internal and external environment.
Ganoderma lucidum has the ability to regulate homeostasis, which helps stabilize the body's internal environment and enhance its ability to adapt to changes in both internal and external conditions. As a result, it can help maintain normal levels of blood pressure, blood lipids, blood viscosity, and blood sugar. Additionally, it can restore the immune function that has decreased with age to normal. This can help delay the aging process and prevent common and frequently occurring diseases among middle-aged and elderly individuals.
The above text is excerpted from pages 88 and 89 of Lingzhi: From Mystery to Science written by Lin Zhibin.
In 2022, National Taiwan University, in collaboration with Taipei Hospital and other institutions, conducted a clinical trial. The results showed that healthy individuals aged 15-55 who supplemented with 150mg of Ganoderma β-glucan daily experienced a comprehensive improvement in their immune function after 3 months. This provided strong evidence that Ganoderma can boost the body's immune system.
In general, Ganoderma can help the body to reinforce healthy qi and secure the root, achieving a state where pathogenic factors have no way to invade the body. This is the wonderful ability of Ganoderma. Combined with soothing exercises such as Ba Duan Jin and Wu Qin Xi, Ganoderma can regulate the body and mind from the inside out, doubling the health benefits.
The ultimate goal of one's lifestyle is to maintain good health. This can be achieved through practices such as regularly performing the Ba Duan Jin exercise, consuming high-quality Ganoderma, and maintaining a joyful and calm state of mind. By embracing a healthier lifestyle both internally and externally, one can hope to age healthily.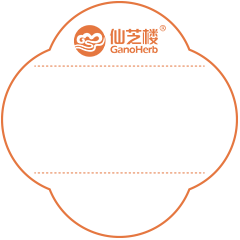 GanoHerb Group
Headquarters Address: Building 9, Phase 1, Innovation Park, Haixi Park, Fuzhou High-tech Zone, Fuzhou City, Fujian Province, China
Healthline:

400-8899-773

Hotline:

18105908051