Edible Reishi mushrooms: Only two species safe to eat!
Categories:

Media Center

Time of issue:

2023-08-14 13:20

Views:
(Summary description)
Edible Reishi mushrooms: Only two species safe to eat!
(Summary description)
Categories:

Media Center

Time of issue:

2023-08-14 13:20

Views:
During the hot and humid months of July and August, various species of fungi experience their peak growing season in the Northern Hemisphere.
Photos of mushrooms in nature, with their strange shapes and colorful appearances, have raised the question of whether they are edible, which is a concern for many people.
We may inadvertently come across reports online of someone buying mushrooms from a roadside vendor, cooking them at home, and then experiencing symptoms of poisoning.
In general, mushrooms of unknown origin or mushrooms that look like Reishi on the mountain should not be eaten. Eating them blindly can easily cause problems because they are usually not real Reishi.
Do not pick the mushrooms by the roadside.
In our impression, "wild" seems to represent "natural and pollution-free", but this is not necessarily the case.
In terms of the growth process of Reishi mushroom, it goes through the process of "spores - mycelium - growing fruiting bodies - releasing spores".
In order for Reishi mushrooms to successfully complete their growth process, various acquired conditions such as temperature, humidity, light, ventilation, and nutrients must be coordinated. Otherwise, the Reishi mushrooms will not grow well. In addition, pests and microbial invasions must be avoided in order to preserve the nutritional value of the Reishi mushrooms.
GanoHerb Organic Reishi Base
In reality, wild Reishi mushrooms are often infested by insects during their seedling stage and are susceptible to mold infections. Their growing environment and growth cycle are uncertain, making it difficult to determine their nutritional value. Reishi mushrooms with a growth cycle of more than three years have essentially lost their active ingredients through differentiation and disintegration. Additionally, due to the unpredictable collection time of wild Reishi mushrooms, their spore powder has already dispersed into the air and cannot be collected.
For health preservation, it is important to first ensure that the food is safe to eat, and then to ensure its effectiveness. Therefore, caution must be exercised when choosing wild Reishi mushrooms.
Shennong's Classic of Materia Medica records 365 medicinal substances, including the top-grade medicine Reishi mushroom. According to the Chinese theory of Yin and Yang and the Five Elements, the book categorizes Reishi mushrooms into five colors: red, black, green, white, and yellow, with an additional purple variety.
However, not all of these "Reishi mushroom" species are necessarily Reishi. Today, only Ganoderma lucidum (red Reishi) and Ganoderma sinense (purple Reishi) are included in the Chinese Pharmacopoeia.
The latest 2020 edition of the Chinese Pharmacopoeia records that Ganoderma lucidum or Ganoderma sinense have the effects of supplementing qi and quieting the spirit, suppressing cough and calming panting, and are often used for disquieted heart spirit, insomnia, palpitations, shortness of breath due to deficiency-taxation, and loss of appetite.
In other words, only these two species of Reishi mushrooms are officially recognized as edible and have medicinal value.
What do Ganoderma lucidum and Ganoderma sinense look like? What are the differences between them?
Ganoderma lucidum has a hard outer shell, with a cap that is yellowish-brown to reddish-brown in color and has a lacquer-like luster. It has a bitter taste.
After Ganoderma lucidum matures, a large number of spores are ejected. These spore powders are used to make sporoderm-broken Ganoderma lucidum spore powder, spore oil, and other deep-processed Ganoderma lucidum products.
Ganoderma sinense has a cap that is purplish-brown, purplish-black, or almost black in color. It has a mild and slightly warm nature, and its taste is not as bitter as Ganoderma lucidum. Therefore, it is often used for slicing and boiling soup, as a medicinal diet, and has a faint mushroom fragrance that is very pleasant.
Ganoderma sinense, Tangerine Peel, and Old Duck Soup nourishes the lungs and kidneys, and is best for autumn nourishment.
Ingredients: 15 grams of organic Ganoderma sinense slices, 3 honey dates, 1 old duck, a small amount of tangerine peel, and 3 slices of fresh ginger.
Instructions: 1. Wash the Ganoderma sinense slices, honey dates, tangerine peel, old duck, and fresh ginger, and stew them together with water. 2. After boiling over high heat, reduce to low heat and simmer for 2 hours. Add an appropriate amount of salt and oil to taste.
Medicinal Diet Instructions: This soup nourishes the lungs and kidneys, nourishes yin, and relieves coughs. It is commonly used as a dietary supplement. However, it is not suitable for those with bodily heat and ulcers.
In conclusion, when choosing a species of Reishi mushroom, it is important to select a product that has either a 'blue hat' sign or a drug batch number. This ensures that the Ganoderma is genuine and can provide the maximum health benefits to the body.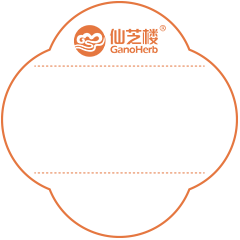 GanoHerb Group
Headquarters Address: Building 9, Phase 1, Innovation Park, Haixi Park, Fuzhou High-tech Zone, Fuzhou City, Fujian Province, China
Healthline:

400-8899-773

Hotline:

18105908051