Reishi: A Miracle Health Booster for the Middle-aged?
Categories:

Media Center

Time of issue:

2023-08-21 11:52

Views:
(Summary description)
Reishi: A Miracle Health Booster for the Middle-aged?
(Summary description)
Categories:

Media Center

Time of issue:

2023-08-21 11:52

Views:
Upon reaching middle age, we find ourselves at the midpoint of our journey. Our physical strength is gradually depleted amidst the daily hustle and bustle, and a sense of fatigue permeates our hearts. We no longer dare to indulge ourselves as we did in our youth. In the second half of life, "taking good care of our body and soul" becomes the greatest form of self-maintenance.
Among them, health cultivation with Reishi has become an increasingly popular choice. Brewing Reishi tea daily has become a standard for health maintenance, or even upgrading to the consumption of Reishi spore powder and Reishi spore oil to embark on a high-end health regimen.
So, can Reishi truly serve as a miraculous panacea for middle-aged health maintenance?
Unlike general tonics, Reishi has a mild nature, and its long-term use does not cause harm to the body.
Superior medicines primarily cultivate health to follow the course of destiny, are non-toxic, and can be taken frequently or for a long time without harming the body.
Shen Nong's Materia Medica categorizes Reishi as a superior medicine. Unlike typical tonics, Reishi is "mild in nature and sweet in taste". Long-term consumption of Reishi can prolong life, lighten the body, and slow down the aging process.
Reishi is the only superior medicine among thousands of traditional Chinese medicines that can enter the five meridians. It has beneficial effects on the kidneys, liver, heart, spleen, and lungs. It provides a comprehensive, long-lasting, and gentle nourishing effect on the body, making it very suitable for long-term consumption.
Regular consumption of Reishi can comprehensively regulate immune function.
Upon reaching middle age, different individuals face various sub-health troubles. Some suffer from gastrointestinal discomfort, some are prone to fatigue, while others struggle with insomnia at night…
The greatest benefit of Reishi to the body lies in its ability to "reinforce healthy qi and secure the root". It is valuable for its comprehensive regulation of the body, capable of treating both potential and existing illnesses.
1. Reishi comprehensively regulates immune function and delays the aging of the body.
Modern research has proven that Reishi can regulate immune function, combat oxidation and eliminate free radicals, as well as provide protection for the heart, brain, liver, spleen, and kidneys. It can also delay aging.
Moreover, an increasing number of studies, from various biological models such as yeast, nematodes, mice, and humans, as well as functional levels of cells, molecules, and genes related to aging, such as mitochondrial function, stem cell renewal, and tissue regeneration capacity, have confirmed that Reishi has the ability to delay the degradation of body structure and function.
— From p158 of Pharmacology and Clinical Applications of Reishi by Lin Zhibin
2. Reishi regulates blood lipids and blood pressure, protecting the cardiovascular and cerebrovascular systems.
The lifespan of a person is tied to the health of their arteries. An excess of visceral fat poses a significant challenge to vascular health.
Reishi, either used alone or in combination with lipid-regulating medications, can reduce serum cholesterol, triglycerides, and low-density lipoprotein levels while elevating high-density lipoprotein levels. Concurrently, it can decrease whole blood viscosity and plasma blood viscosity, ameliorating hemorheological disorders. The hepatoprotective effect of Reishi can prevent or mitigate liver damage caused by chemically synthesized lipid-regulating drugs.
The lipid-regulating effects of Reishi form the foundation of its protective role in cardiovascular and cerebrovascular health.
— From p53 of Lingzhi: From Mystery to Science by Lin Zhibin
3. Reishi "tonifies qi and tranquilizes spirit," thereby enhancing sleep quality.
One of the greatest challenges that comes with aging is the issue of sleep problems.
The Chinese Pharmacopoeia records that Reishi has the effects of "supplementing qi and quieting the spirit, suppressing cough and calming panting, and are often used for disquieted heart spirit, insomnia, palpitations," which is what we commonly refer to as calming the spirit or improving sleep.
But Reishi is not a sedative or sleep-inducing drug. It works by correcting the regulatory disorders of the neuro-endocrine-immune system caused by long-term insomnia in patients with neurasthenia, breaking the vicious cycle that arises from this, thereby improving sleep, invigorating the spirit, enhancing memory, increasing physical strength, and alleviating other comorbidities to varying degrees.
— From p55 of the first edition of Lingzhi: From Mystery to Science by Lin Zhibin, published in May 2008
4. Reishi has a protective effect on the liver.
A study compared the differences in antioxidant capacity between 39 healthy middle-aged individuals (aged 40 to 54) who consumed Reishi and those who did not.
Participants in the Reishi group consumed a preparation of 225 mg of Reishi fruiting body extract daily. After six months, not only did their antioxidant indicators significantly increase (as shown in Table 1), but their liver function also improved - the average AST and ALT levels decreased by 42% and 27% respectively. In contrast, there was "no significant difference" in the placebo group compared to before.
Changes in Antioxidant Indicators Before and After the Trial in Healthy Middle-aged Individuals
Experiment source: Clinical research published in Pharmaceutical Biology by Professor Chin-Kun WANG of Chung Shan Medical University in 2017
Only by taking good care of your liver can you have the strength to protect your family.
A healthy body is the cornerstone for withstanding the pressures of life. If one aspires to a healthy and joyful latter half of life, it is essential to cultivate a consciousness of health preservation. Utilizing Reishi to aid in maintaining a healthy lifestyle each day can lead to a sense of rejuvenation and an increase in happiness as one ages.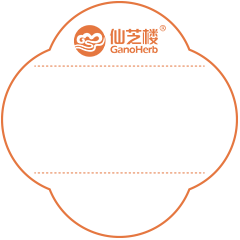 GanoHerb Group
Headquarters Address: Building 9, Phase 1, Innovation Park, Haixi Park, Fuzhou High-tech Zone, Fuzhou City, Fujian Province, China
Healthline:

400-8899-773

Hotline:

18105908051