End of Heat: Time to moisturize dryness with Ganoderma
Categories:

Media Center

Time of issue:

2023-08-24 14:07

Views:
(Summary description)
End of Heat: Time to moisturize dryness with Ganoderma
(Summary description)
Categories:

Media Center

Time of issue:

2023-08-24 14:07

Views:
August 23rd heralds the arrival of End of Heat, a distinguished marker in the cycle of the 24 solar terms. The arrival of End of Heat signifies the imminent conclusion of the sweltering summer, ushering in the true onset of autumn. The advent of End of Heat announces the commencement of the Maritime Harvest Festival.
Following the End of Heat, it harbingers the season of abundant yield in the fishing industry. In China, grand ceremonies to inaugurate the fishing season are traditionally conducted. During this period, the sea temperature remains relatively high, leading to mature fish, shrimp, and shellfish congregating in nearshore waters. This signifies the advent of the prime season for people to relish a variety of seafood delicacies.
After the End of Heat, it is time to worship ancestors and welcome autumn in China.
Folk customs around the End of Heat often involve ancestor worship and welcoming autumn. People celebrate the mid-July folk event, rejoicing in the harvest and expressing gratitude to the earth. As several crops mature, it is customary for people to pay homage to their ancestors, offering sacrifices such as new rice, and reporting the successful autumn harvest to their forebears.
After the End of Heat, the focus of health preservation is on "preventing autumn dryness".
After the End of Heat, the dryness of autumn gradually arises. People often feel their skin tightening, increased dandruff, dry or cracked lips, a burning sensation in the nose and throat, and constipation. Therefore, health preservation during this solar term cannot be separated from preventing autumn dryness.
1. Eat less pungent and more moist food to relieve autumn dryness.
In terms of diet, one should no longer consume excessive amounts of bitter and cold foods to relieve the heat, nor should one overeat spicy and stimulating foods as they can exacerbate lung dryness.
It is beneficial to consume more foods that nourish the yin and moisturize dryness to help produce body fluids. Pears, apples, grapes, bananas, carrots, lilies, and leafy green vegetables are all excellent choices. You can also prepare soups with tremella, lilies, and lotus seeds, which are foods known for their heat-clearing and spirit-tranquilizing properties.
Reishi and Lotus Seed Soup
2. Hydrate more to dispel the dryness of autumn
Autumn is inherently dry, making the human body highly vulnerable to the adverse effects of dryness. This can lead to various autumnal ailments such as a dry mouth, a parched throat, and a cough with scant phlegm. During summer, the body tends to sweat profusely, leading to a substantial loss of bodily fluids. Hence, it is crucial to focus on hydration during the transition from summer to autumn for optimal health.
3. Take a midday nap to recuperate and conserve energy.
A midday siesta not only ensures sustained vitality but also serves as a significant method of recuperation that aligns with the Yin-Yang changes in nature.
Recommended seasonal recipes for the end of summer
Duck Soup with Ganoderma Sinense and Tangerine Peel
Ingredients: 15 grams of organic Ganoderma sinense slices from GanoHerb, 3 honey dates, 1 old duck, 1/4 piece of dried tangerine peel, and 3 slices of fresh ginger.
Directions: First, wash the Ganoderma sinense slices, honey dates, dried tangerine peel, old duck, and fresh ginger. Put them together in a stew pot and add an appropriate amount of water. After boiling over high heat, switch to low heat and stew for 2 hours. Season with an appropriate amount of salt and oil to taste.
Medicinal Meal Explanation: This soup is a concoction that nourishes the lungs and kidneys, fosters yin, and alleviates coughing. It is particularly beneficial for autumn nourishment. For individuals suffering from deficiencies in the lungs and kidneys, bronchitis, bronchial asthma, coughing, shortness of breath, fatigue, scanty phlegm, and physical weakness, this soup can be incorporated into meals as a form of dietary therapy. However, it is not recommended for individuals with dryness heat and sores.
The dog days of summer have passed, and the intertwining of cool breezes and heat waves heralds the onset of autumn.
In the gentle early autumn, the morning dew, the afternoon cool breeze, and the flowers falling at dusk all subtly imbue the atmosphere with the essence of autumn. As the seasons cycle, another season of beautiful scenery unfolds.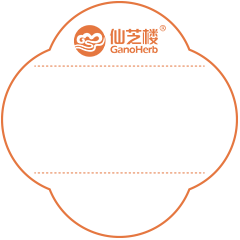 GanoHerb Group
Headquarters Address: Building 9, Phase 1, Innovation Park, Haixi Park, Fuzhou High-tech Zone, Fuzhou City, Fujian Province, China
Healthline:

400-8899-773

Hotline:

18105908051