Did your parents take the Reishi powder correctly?
Categories:

Media Center

Time of issue:

2023-09-15 13:14

Views:
(Summary description)
Did your parents take the Reishi powder correctly?
(Summary description)
Categories:

Media Center

Time of issue:

2023-09-15 13:14

Views:
Reishi, historically known as the "auspicious mushroom", embodies the beautiful symbolism of "good fortune" and "longevity". As a top-grade medicine that tonifies qi, tranquilizes the mind, suppresses cough, and relieves wheezing, Reishi is particularly suitable as a respectful gift for parents.
Kangxi Multicolored Plate with Magu Presenting Longevity
The image depicts Magu, a legendary figure in Chinese mythology, embracing a Ruyi Reishi, symbolizing a wish for longevity bestowed upon Emperor Kangxi on his birthday. (Source: The Palace Museum Official Website)
Reishi Mushroom Spore Powder is the oval reproductive cell ejected when the Reishi mushroom matures. It is rich in active substances such as polysaccharides and triterpenes. In long-term clinical applications, it has been proven to have good effects on conditions such as consumptive disease with physical weakness, cough and wheezing.
There are many considerations in the process of consuming spore powder, such as brewing temperature, brewing order, and timing. Come and check if your parents have consumed the spore powder you bought for them correctly.
There is no need to use boiling water to brew the spore powder. Instead, water at a temperature of 40~60°C is sufficient.
Whether to brew with boiling water or warm water is a major confusion for many users.
It is recommended to brew with warm water at a temperature of 40 to 60°C. Higher temperatures can accelerate the release of spore powder oil, reduce the phenomenon of spore powder "sticking to the cup wall and sinking to the cup bottom", and provide a better consumption experience.
Additionally, the Reishi Mushroom Spore Powder that has been mixed with water should be consumed as soon as possible. If left exposed to air for too long, not only will it settle and affect consumption, but it is also prone to oxidation, greatly reducing its nutritional value.
Consuming spore powder on an empty stomach half an hour before meals yields better results.
Principally, it is better to consume spore powder on an empty stomach, specifically half an hour before meals, as this can increase the chance of contact between the Reishi and the cells of the stomach and intestinal walls. However, some people have sensitive stomachs and may feel uncomfortable consuming it on an empty stomach. In such cases, taking it after meals can also be effective.
If you need to take both Western medicine and spore powder, it is best to take them at least 2 hours apart.
Many studies have confirmed that Reishi and Western medicine have complementary effects, achieving better therapeutic effects, reducing the occurrence of side effects, and alleviating the burden on the liver. The overall effect of its treatment for diseases such as diabetes and hypertension is far better than taking Western medicine or consuming Reishi alone.
Certainly, for common diseases like colds and allergies, consuming Reishi in combination with Western medicine also has a doubled effect.
It's important to note that Western medicine is composed of single chemical components. If these components undergo a chemical change with the components of Reishi, it may affect their inherent disease-fighting efficacy. Therefore, it is a safe practice to take them at least 2 hours apart.
Long-term consumption of spore powder is necessary for it to be effective.
If you consume it for two days, then stop for three days, or stop taking it once you see effects, then the effectiveness of Reishi will be greatly reduced for you. The key to Reishi's therapeutic effect lies in "large doses" and "long-term consumption".
"Shennong's Classic of Materia Medica" records that Reishi is "neutral in nature, sweet, non-toxic, and if taken for a long time, it can make the body light and prolong life." Reishi has a very stable therapeutic effect on various diseases, but the effect is relatively slow. Therefore, it must be taken for at least 1-3 months or more. With long-term use, the effect will become more and more obvious.
Clinical research has found that for the same symptoms, the more Ganoderma lucidum is used and the longer it is consumed, the more significant the therapeutic effect. From practical application experience, it can be seen that the more complex and severe the condition, the more doses of Ganoderma lucidum are needed to achieve significant improvement. "— Excerpted from p87 of "Healing with Ganoderma" written by Wu Tingyao
As the Mid-Autumn Festival approaches, it is recommended that you embrace the moment of reunion with the exquisite gift of Ganoderma lucidum. This precious herb, steeped in tradition and health benefits, could be the perfect gesture to show your care and affection during this festive gathering.
仙芝楼有机灵芝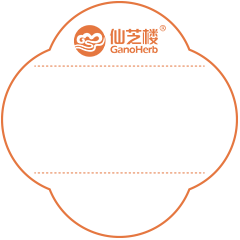 GanoHerb Group
Headquarters Address: Building 9, Phase 1, Innovation Park, Haixi Park, Fuzhou High-tech Zone, Fuzhou City, Fujian Province, China
Healthline:

400-8899-773

Hotline:

18105908051