Boost autumn health with Reishi: Try new ways for more benefits!
Categories:

Media Center

Time of issue:

2023-10-12 10:56

Views:
(Summary description)
Boost autumn health with Reishi: Try new ways for more benefits!
(Summary description)
Categories:

Media Center

Time of issue:

2023-10-12 10:56

Views:
Autumn is an excellent season for nourishment. Reishi, as a fine tonic, is highly favored. However, did you know? The nourishing effect of Reishi can vary depending on the way it is consumed.
Every part of Reishi is a treasure. Different parts of Reishi have different nourishing effects.
Reishi ranks as a top-grade medicinal herb among the 365 traditional Chinese medicines, characterized as "neutral and non-toxic" and "prolongs life if taken regularly". Reishi is composed of several parts, each of which has different nourishing effects.
Reishi fruiting body
The term "Reishi fruiting body" refers to the mushroom itself. Ancient texts record various therapeutic effects of Reishi such as "nourishing the liver energy, calming the spirit" and "benefiting heart energy, nourishing the middle", all of which refer to the Reishi fruiting body."
Reishi spores
Reishi spores are the reproductive cells released when the Reishi fruiting body matures. They are as tiny as pollen, with their primary purpose being to ensure the reproduction and continuation of the species.
Modern research confirms that Reishi spore powder has immune-regulating and lipid-regulating effects, as well as regulatory and improvement effects on the nervous, cardiovascular, and respiratory systems.
(From Xu Shuirong's "Composition and Pharmacological Effects of Sporoderm-Broken Ganoderma Lucidum Spore Powder")
Reishi Mycelium
After the spores germinate, they produce a yellow-white filamentous substance called mycelium. The Reishi mycelium continuously absorbs nutrients and under suitable conditions, it will develop into a fruiting body.
Reishi mycelium has been proven to have immune-regulating effects. However, most of the Reishi mycelium on the market is mixed with culture medium and culture fluid, making it difficult to evaluate its truly active ingredients.
Try Different Ways to Consume Reishi for More Nourishment and Effectiveness
Usually, we consume Reishi by decoction or soaking in hot water. However, if you want to better utilize the nourishing effects of Reishi, you can try the following methods:
Incorporate Reishi into your daily meals:
● Duck Soup with Ganoderma sinense
Stewing Ganoderma with duck allows the active ingredients of Reishi to better integrate into the duck, making it more nourishing.
● Reishi Lung-nourishing Soup
Cooking Reishi with Sophora Flavescens and Licorice allows the extraction of active ingredients from various traditional Chinese medicines, resulting in a soup that can suppress coughs, eliminate phlegm, tonify the lungs, and alleviate dryness.
Or directly choose processed Reishi products:
● Reishi Extract Capsules
Through advanced equipment and procedures, the main active ingredients of the Reishi fruiting body are extracted, then concentrated and dried to make extract capsules, powders, etc. This eliminates the hassle of decoction, making it more convenient to take and more effective.
● Sporoderm-broken Reishi Spore Powder
The outer shell of Reishi spores is composed of a layer of chitin cellulose. Once the shell is broken, the nutrients in the spore powder are more easily absorbed by the human body. Otherwise, even if you consume several kilos of spore powder, it would be difficult to obtain high nutritional value.
● Reishi Spore Oil
Reishi Spore Oil is derived from the lipid active substances within Reishi spores. Producing a bottle of spore oil is not easy, and it's unknown how many kilograms of spore powder are needed to extract a small bottle of spore oil. Compared to consuming decocted Reishi, taking Reishi Spore Oil directly is much more effective!
Finally, regardless of which Reishi product you choose, please ensure that it is strictly controlled from raw materials to deep processing, and carries a "blue hat" sign or has a drug approval number. This will give you peace of mind when consuming!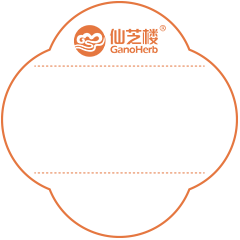 GanoHerb Group
Headquarters Address: Building 9, Phase 1, Innovation Park, Haixi Park, Fuzhou High-tech Zone, Fuzhou City, Fujian Province, China
Healthline:

400-8899-773

Hotline:

18105908051