Is the ¥1200/jin Russula a scam or health booster?
Categories:

Media Center

Time of issue:

2023-10-17 16:26

Views:
(Summary description)
Is the ¥1200/jin Russula a scam or health booster?
(Summary description)
Categories:

Media Center

Time of issue:

2023-10-17 16:26

Views:
After the Cold Dew season, temperatures have dropped across China. Consequently, everyone has started to "nourish their bodies for autumn".
A netizen's post "#My mom brought back mushrooms from Fujian costing 1200 yuan per jin#" claiming "it can tonify qi" has become a hot search topic.
Netizens commented:
"What kind of mushroom is this? It's so expensive."
"The red mushrooms from Wuyi Mountain cost over a thousand yuan per jin."
"Good red mushrooms are expensive, but there are also many fakes."
"Red mushrooms can indeed replenish Qi and blood. They taste good and are very nourishing." …
A netizen named "June's Blossoms" commented, "It's not expensive. If it's the Russula produced in our Wuyi Mountain, it costs over a thousand yuan per jin. Even locals like me have to pay this price. Firstly, these are wild and cannot be cultivated. Secondly, they only produce once a year. They grow in deep mountains and old forests, and you have to climb the mountain at dawn to pick them. They don't grow everywhere, but here a piece, there a cluster. You have to pick a lot and dry them to get a jin, which is very hard work."
Due to the extreme difficulty of artificially cultivating Russula, they are primarily wild. Their rarity contributes to their high price. The Wuyi Mountain area in Fujian, mentioned by the netizen "June's Blossoms", is also a major production area for Russula.
In terms of nutritional value, Russula is rich in essential amino acids, polysaccharides, organic acids, vitamins, fatty acids, and steroidal compounds. There are also many studies today that confirm that extracts of Russula have the effect of improving hemorrhagic anemia, which is what we often call "tonifying qi". (Information excerpted from Baidu Encyclopedia)
However, the quality of wild Russula varies greatly. Spending a high price to buy Russula to "tonify qi", its quality and effect are often difficult to guarantee.
In autumn, to tonify qi and blood, high-quality Ganoderma must be one of them.
Autumn is the season when the yang energy of the human body begins to converge. For people with poor physical constitution, they can improve their physique by properly nourishing yin and taking tonics at this time.
Ganoderma, which is taken for a long time to prolong life, must be included in the autumn nourishment list.
The Compendium of Materia Medica records that Ganoderma "tranquilizes the mind, benefits the heart qi, benefits the lung qi, replenishes the liver qi, increases wisdom, and improves complexion....'; The Chinese Pharmacopoeia records that Ganoderma "tonifies qi and tranquilizes the mind, stops coughing and relieves panting".
As a traditional Chinese medicine that tonifies qi and tranquilizes the mind, Ganoderma is "neutral in nature", its ability to nourish the lungs and tonify the qi of the five internal organs makes it stand out among thousands of Chinese medicinal materials. In daily soup and congee cooking, Ganoderma, lotus seeds and lilies can be added, which can nourish yin, tonify lungs, and reduce dry fire.
Ganoderma, Lotus Seed, and Tremella Soup: Moisturizes the lungs, stops coughing, and dispels autumn dryness.
Compared to nourishing products that are warm in nature and greatly tonifying, Ganoderma is neutral in nature. It does not pick physical constitutions and is suitable for most people to take.
The quality of Ganoderma, which is grown organically to simulate wild conditions, is stable and more assured.
Compared to wild Russula of uneven quality, the use of wild-simulatedly cultivated organic Ganoderma, greatly avoids problems encountered in natural growth such as pests, heavy metal pollution, and fungal contamination, ensuring the stable and higher quality of Ganoderma.
Long-term consumption of such organic Ganoderma gives consumers more peace of mind.
The Ganoderma base of GanoHerb is located at the source of the three rivers in the Wuyi Mountains.
GanoHerb, which uses wild-simulated organic cultivation of Ganoderma, has passed the organic certification of China, the United States, Japan, and the European Union for 18 consecutive years.
Finally, one should choose a suitable way of nourishment according to the individual constitution.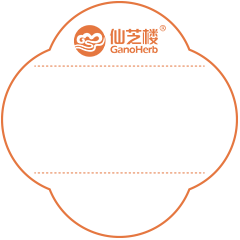 GanoHerb Group
Headquarters Address: Building 9, Phase 1, Innovation Park, Haixi Park, Fuzhou High-tech Zone, Fuzhou City, Fujian Province, China
Healthline:

400-8899-773

Hotline:

18105908051