Boost health with Reishi: A good solution for seasonal colds
Categories:

Media Center

Time of issue:

2023-10-20 17:26

Views:
(Summary description)
Boost health with Reishi: A good solution for seasonal colds
(Summary description)
Categories:

Media Center

Time of issue:

2023-10-20 17:26

Views:
With Frost's Descent approaching, the ambiance of autumn is becoming more pronounced. As the temperature drops suddenly, there's an increase in people around catching colds, including those who have tested positive for COVID-19 once, twice, and even thrice.
The common characteristic of these individuals is a weaker constitution and compromised immunity. Therefore, every time the season changes, they are the first to fall ill...
The optimal state of the human body is a state of immune balance. However, due to reasons such as innate genetics and lifestyle habits, there are variations in people's immunity levels.
A sensible lifestyle is key to enhancing one's constitution and boosting immunity.
Actually, with systematic intervention, it is possible to restore the body's balance. Among these, a sensible lifestyle is key to boosting immunity.
1. Psychological Adjustment
Psychological adjustment ranks first, indicating its utmost importance. Psychological adjustment can determine a person's health status. Optimism and open-mindedness are not only excellent character traits but also crucial factors in determining a person's health.
2. Exercise and Immunity
After the smooth flow of Qi and blood, the body's immune system will be strengthened. Combining with your own physical condition, appropriate exercise in normal times, as long as you sweat slightly, the effect is achieved.
3. Nutritional Immunity
We are consuming calories every day, so we need to replenish energy daily. Carbohydrates, proteins and fats are essential for the human body. It is recommended to eat more fungi, all kinds of fungi are acceptable, such as white fungus, black fungus and Ganoderma. These foods can be eaten in combination to boost immunity.
Ganoderma enhances immunity, combating viral invasion.
Today, pharmacological research from various sources has confirmed that Ganoderma is a natural immune enhancer, which helps to fight against influenza, inhibit the activity of the influenza virus, and has a significant immune enhancement effect.
In 2015, a research team led by Associate Professor Kuniyoshi Shimizu of the Faculty of Agriculture at Kyushu University in Japan published a study in "Scientific Reports" confirming that the fruiting bodies of Ganoderma contain a variety of triterpenoid compounds that inhibit the neuraminidase activity of type A influenza viruses such as H1N1 and H5N1.
The red markers indicate the triterpenoid compounds in the fruiting bodies of Ganoderma that can inhibit neuraminidase activity, including various ganoderic acids, ganoderenic acids, and lucialdehydes. They are Ganoderma's main defense against type A influenza.
——From the article "Japanese Research Confirms: Ganoderma Helps Fight Influenza - Inhibits Viral Activity & Reduces Severity of Pathogenicity'" in the magazine "Ganoderma"
In 2017, GanoHerb and Fujian Provincial Center for Disease Control and Prevention jointly launched a research project on "The Impact of Ganoderma Granules on Immune Function", dividing mice into five groups, each taking different doses of Ganoderma granules.
The conclusion of the experiment is that Ganoderma granules formulated with extracts of Ganoderma lucidum and Ganoderma sinense have the function of boosting the immune system.
Professor Lin Zhibin of Peking University Health Science Center, who has been focusing on the pharmacological research of Ganoderma for more than 50 years, published an article titled "The Antiviral Effect of Ganoderma" at the end of 2020. In the article, he introduced the antiviral effect and its mechanism of Ganoderma, pointing out that Ganoderma, especially its triterpenoid compounds, has inhibitory effects on various viruses.
The text also points out that the clinical efficacy of Ganoderma Lucidum on viral diseases may be mainly related to its immunomodulatory, antioxidant, free-radical-scavenging and tissue-protective effects.
Modern research shows that Ganoderma Lucidum is rich in dozens of active ingredients, which are the "messengers" for enhancing immunity. Generally speaking, the higher the content of these active ingredients, the better the effect of enhancing immunity.
Case Sharing
Ms. Liu, who is now 65 years old, has been under tremendous stress for a long time due to some business, legal, and debt issues since she was 48 years old. This has caused her to frequently catch colds and have poor sleep quality.
It wasn't until she was 58 years old that she started using Ganoderma Lucidum for health maintenance. After half a year, her colds significantly decreased, and she could fall asleep as soon as she lay down. Later, she made some adjustments to the Ganoderma Lucidum formula. In the morning, she took compound capsules made of Ganoderma Lucidum extract, Ganoderma Lucidum spore powder, and Ganoderma sinense powder. In the evening, she took Ganoderma Lucidum spore oil. The effect of enhancing immunity seemed to be better, colds almost never occurred again, and her heart condition became more stable.
—— Excerpted from p181 of "Healing with Ganoderma" by Wu Tingyao
Finally, one point to emphasize is that the key to Ganoderma Lucidum's therapeutic effect lies in "large doses" and "long-term use". If you take it for two days and then stop for three days, the effect of Ganoderma Lucidum will be greatly reduced for you. Only by persisting in taking regular Ganoderma Lucidum health products for a long time will the effect of enhancing your physical constitution become more and more obvious!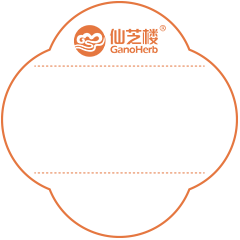 GanoHerb Group
Headquarters Address: Building 9, Phase 1, Innovation Park, Haixi Park, Fuzhou High-tech Zone, Fuzhou City, Fujian Province, China
Healthline:

400-8899-773

Hotline:

18105908051