GANOHERB Chaozhou Store Opened
Categories:

News Center

Time of issue:

2019-08-05 09:47

Views:
(Summary description)
GANOHERB Chaozhou Store Opened
(Summary description)
Categories:

News Center

Time of issue:

2019-08-05 09:47

Views:
​
Chaozhou is a national historical and cultural city and an important cradle of Chaozhou culture. Chaozhou is known as the [Linghai Famous State" and [The First City in Lingdong". It is also a famous home town of overseas Chinese, an open tourism city and a cultural center in the eastern part of Guangdong.
The local scenic spots such as Memorial Archway, Guangji Bridge, Kaiyuan Temple and Anek Kuson Sala are not to be missed. The well-known Chaozhou cuisine has made the foodies feel fascinated. This time, GANOEHRB opened its store in this unique city.
The sun shines fiercely in July just like the joy, flowers, salutes, cheers and applause of the Chaozhou store at this moment... This healthy "Ruyi" at the source of the Minjiang River in the Wuji Mountains settled down in Chaozhou from now on.
GANOHERB with 30 years of dedication to Ganoderma has converted this "Immortal Grass" into modern Ganoderma health treasures including Ganoderma lucidum spore oil appearing at the CCTV channel, Ganoderma lucidum 2-in-1 essence extract, Ganoderma lucidum spore powder with 99% cell-wall breaking rate, ZS capsule that alleviates fatigue, Z capsule that improves sleep, and ganoderma lucidum slices that can be used for cooking food and making tea or wine. These products of GANOHERB are enough to meet the health needs of you and your family.
Before the opening of the business, GANOHERB Chaozhou store had already attracted its fans with its strength. At the opening ceremony, these fans also came to the scene to send their blessings.
Chaozhou people love to drink tea. And they will probably begin to drink a new kind of tea soon - Lingzhi tea! In addition, a little secret will be revealed to you. All kinds of products have preferential prices during the opening period. Address: Anbu town, Chaoan District, Chaozhou City, Guangdong Province. Hotline:15976304063
Ganoderma lucidum regulates vitality and prolongs the lifespan. GANOHERB settles down at every city it can reach with qualified and safe products and whole-hearted services. Will the next stop be your city?
GANOHERB, originated in 1989, is a national key leading high-tech enterprise in agricultural industrialization. For 30 years, the company has been committed to the cultivation, research and development, production and sales of log-cultivated Ganoderma and has become the "organic Ganoderma lucidum industry chain" enterprise. GANOHERB has independently developed more than 100 kinds of Ganoderma lucidum products such as spore oil, GanoExtra, cell-wall broken spore powder and other rare edible-medicinal fungi series products. Its stores, counters and shores-in-store are distributed all over the country. Its products have been sold to more than 30 countries and regions on five continents. It is a global supplier of quality organic Reishi mushroom.
Inherit the Millennia Health Preservation Culture
Dedication to Improving the Health of All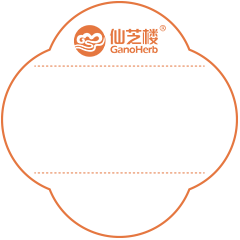 GanoHerb Group
Headquarters Address: Building 9, Phase 1, Innovation Park, Haixi Park, Fuzhou High-tech Zone, Fuzhou City, Fujian Province, China
Healthline:

400-8899-773

Hotline:

18105908051