GanoHerb Biotech Center
GanoHerb Biotech Center, covering an area of 36 mu (or 2.4 ha), with a construction area of 25,219m² in the first phase, consists of R&D center, testing center, production center, storage and transportation center and Ganoderma science center. Among them, the R&D center covers the screening and collection center of edible and medicinal fungi cultures, the research platform of edible and medicinal fungi fermentation technology, the research center for active ingredients of edible and medicinal mushrooms and marine organisms, and the research center for natural health products of edible and medicinal mushrooms and marine organisms.
At present, the sci-tech center officially opened in 2021. It has four research and development platforms, including the National R&D Center for Edible Fungi Processing, the National and Local Joint Engineering Research Center for Cultivation and Deep Processing of Medicinal Fungi, the Academician Expert Workstation and the Post-doctoral Scientific Research Workstation. In the future, more industry talents will be gathered here to become the "super brain" driving the development of the Ganoderma industry.
National-level Laboratory Accredited by CNAS
CNAS (China National Accreditation Service for Conformity Assessment) is China's official and authoritative laboratory accreditation body with its accreditation criteria equivalent to general international standards. It is also an authoritative certification body for international mutual recognition with important domestic and international influence. As of November 30, 2021, CNAS has mutually recognized with 104 accreditation bodies in the world, covering 105 countries and economies, aiming to achieve the goal of "a product tested once and accepted everywhere".
In June 2022, GanoHerb Testing Technology Center passed CNAS qualification review and conformity assessment, indicating that this central laboratory has nationally and internationally recognized management level and testing capabilities.
The center currently covers an area of 2,000 square meters, of which the experimental area occupies 1,400 square meters and has 36 functional rooms. Its detection scope includes health food, sporoderm-broken Ganoderma lucidum spore powder, Ganoderma, food, plant-derived food, Dendrobium officinale and purified water, covering a total of 248 parameters in the chemical and microbiological fields, and involve 29 testing standards such as pesticide residues (208 types of pesticide residues in plant-derived foods), chemical substances like phthalates in food, heavy metals, elements (multi-element in food), functional components and microorganisms, as well as functional component indicators such as polysaccharides, triterpenes and sterols in Ganoderma lucidum, polysaccharide content and sporoderm-broken rate of sporoderm-broken Ganoderma lucidum spore powder, adenosine/total flavonoids in health food, polysaccharides and mannose in Dendrobium officinale.
Physical Chemistry Laboratory
The laboratory is used for the pre-test treatment of pesticide residues and Ganoderma lucidum triterpenes as well as the detection of acid value, peroxide value, extractum, polysaccharide, protein, sporoderm-breaking rate and disintegration.
Retained Sample Room
It is used for quality traceability of listed products and provides scientific basis for product quality improvement.
Microbiology Laboratory
It is used for the determination and hygiene monitoring of total plate count, mould and yeast, and coliform in raw materials, packaging materials and finished products.
Data Processing Center
The center is characterized by the separation of man and machine. It is concentrated in the control room to complete the detection process through computer control.
General Instrument Room
The room is used to detect crude polysaccharides, total triterpenes, total flavonoids, total saponins and other functional components in products and raw materials.
Spectroscopic Instrument Room
The room conducts precise detection of various metal elements, harmful elements and trace elements in products. Detectable elements include lead, arsenic, mercury, cadmium, chromium, copper, nickel, tin, antimony, and more.
Liquid Chromatography Detection Room
This room is used for the analysis of functional components such as ganoderic acids in Ganoderma and triolein in spore powder and the detection of vitamins in other products.
Gas Chromatography Detection Room
The room detects pesticide residues in raw materials and products as well as solvent residues in packaging materials.
GMP Certified Production Workshop
Since 2005, GanoHerb has successively established health food workshops, GMP TCM decoction pieces workshops, solid beverage workshops, tea-containing product workshops and substitutional tea workshops in Fuzhou and Nanping, which integrate extraction of Chinese herbal medicine, sporoderm breaking, ultra-fine grinding, hard capsules, softgels, powders and granules, thus mastering every detail from raw materials to products in the whole process.
GanoHerb has a modern production workshop with air cleanliness of class 100,000 and GMP standards and has passed ISO22000:2018 and HACCP certification, ISO three-system certification (ISO 9001 Quality Management System, ISO 14001 Environmental Management System, ISO 45001 Occupational Health and Safety Management Systems), thus ensuring food safety "from farm to fork".
In 2017, GanoHerb obtained the Certificate on The Excellent Supplier of Plant Extracts issued by China Chamber of Commerce for Import and Export of Medicines and Health Products (CCCMHPIE) due to its compliance with GEP Quality Management System Requirements and Integrity Suppliers Requirements during the on-site audit conducted by NSF International.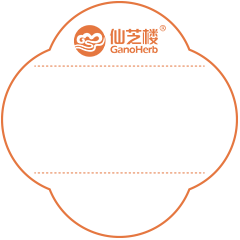 GanoHerb Group
Headquarters Address: Building 9, Phase 1, Innovation Park, Haixi Park, Fuzhou High-tech Zone, Fuzhou City, Fujian Province, China
Healthline:

400-8899-773

Hotline:

18105908051