Welcome to Wuyishan Natural Oxygen Bar
Categories:

Media Center

Time of issue:

2023-05-05 15:49

Views:
(Summary description)
Welcome to Wuyishan Natural Oxygen Bar
(Summary description)
Categories:

Media Center

Time of issue:

2023-05-05 15:49

Views:
In Mount Wuyi, the forest coverage rate is 78.89%, the greening degree is 93.1%, and the content of negative oxygen ions in the air is up to 138,000 per cubic centimeter. Isn't it a kind of enjoyment to roam the picturesque mountain paths and breathe in the fresh air?
Come to Mount Wuyi, the World Double Heritage Site, for oxygen.
No.1 Wuyishan National Park
Wuyishan National Park has the most complete, most typical, and largest subtropical evergreen broad-leaved forest ecosystem at the same latitude, with a forest coverage rate of 96.72%, which is an oasis of life full of vitality.
Both beautiful landscapes and rich traditional culture reside here. Come to Wuyishan National Park and enjoy the millennium cultural atmosphere and Reishi landscape and inhale oxygen freely.
No.2 Kuangshan, Pucheng
Kuangshan National Forest Park covers an area of 2107.7 hectares, with a coverage rate of 96.9%. The forest resources here are abundant and the ecological environment is superior.
"Beautiful Scenery in Kuang Lake" Photographed by Dexiang Liu
Located at the foot of Kuangshan, the picturesque Kuang Lake has a water area of 96.2 hectares. Why not just enjoy the beautiful scenery and breathe freely here?
No.3 National-level Organic Ganoderma Base
To buy high-quality Reishi mushroom worldwide, visit China. To buy high-quality Reishi mushroom in China, visit Fujian. Pucheng, sitting at the source of the three rivers in the Wuyi Mountains, is the origin of China's log-cultivated organic Reishi mushroom.
GanoHerb has established an ecological Ganoderma base here that has passed the organic certification of the United States, Japan, China and the European Union for 18 consecutive years. The mountain spring water here (in compliance with the standard GB 5749) is drinkable, and the air here (in compliance with the standard GB 3095) is fresh and pure .
The organic Reishi mushroom here is the characteristic business card of "Fresh Fujian". In this early summer, come to Pucheng to seek a dream about "Millennium Reishi".
No.4 Strain resource bank
GanoHerb Strain Center, located in Pucheng, is a rare "treasure house" of Reishi germplasm resources in Fujian. There are more than 500 varieties of Reishi mushroom preserved here, basically covering the main varieties of Reishi mushroom in the world, and even including the first "Space Reishi mushroom" once carried by a spaceship.
Walking into the fruiting center, rows of Reishi fungi bags are lined up neatly. The baby Ganoderma lucidum that has just poked out its small head is like a cute baby who is ignorant of the world, delicate and cute. Follow us into the strain center to witness the magical "journey of life" of Reishi mushroom.
Baby Ganoderma lucidum
Come with us to Wuyi to inhale oxygen and find Reishi.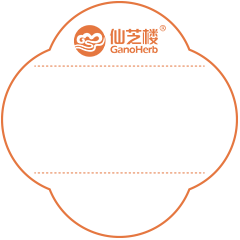 GanoHerb Group
Headquarters Address: Building 9, Phase 1, Innovation Park, Haixi Park, Fuzhou High-tech Zone, Fuzhou City, Fujian Province, China
Healthline:

400-8899-773

Hotline:

18105908051